The First Commandment of God
Lesson 16 from the
Baltimore Catechism
205
.
How does a Catholic sin against faith
? A
Catholic sins against faith
by apostasy, heresy, indifferentism, and by taking part in
non-Catholic
worship.
Can. 194 §1. The following are removed from an ecclesiastical office by the law itself:
1/ a person who has lost the clerical state;
2/ a person who has publicly defected from the Catholic faith or from the communion of the Church;
3/ a cleric who has attempted marriage even if only civilly.
Bergoglio accompanies souls to hell
Bergoglio dethroned Christ the King and replaced His Church with a religious pantheon for apostates and idolaters of false religions and Jewish freemasons who persist in rejecting Christ as Redeemer.
Inter-religious park created in Argentina
In the city of Santiago del Estero, Argentina, a pan-religious square,
above
, was inaugurated on October 20, 2021, to celebrate inter-confessional dialogue. It was an initiative of the local State governor Gerardo Zamora.
The small buildings in the complex, representing five religions – Catholicism, Protestantism, Judaism, Islamism and Buddhism – were erected in Aguirre Park, a recreational area that includes playgrounds, barbecue sites, hiking/jogging paths and event venue sites.
The construction of this inter-religious square was meant to help form children and youth with the progressivist and heretical idea that all religions are equally pleasing to God and lead to eternal salvation.
Pope Francis
sent a letter
to compliment the local authorities for the initiative. In it, he affirmed: "The news of this venture made me happy. That in the midst of so many disagreements, a community has the courage to do something like this reveals courage, valor and, above all, the desire to walk together. In the midst of this 'World War III in pieces and stages' that mankind is experiencing, small steps towards an encounter among us creates peace and harmony."
If we compare this warm papal eulogy of a progressivist initiative with the violent opposition Francis expressed in July against traditionalists in his Traditionis custodes, we know where things are going in the Church – until God intervenes.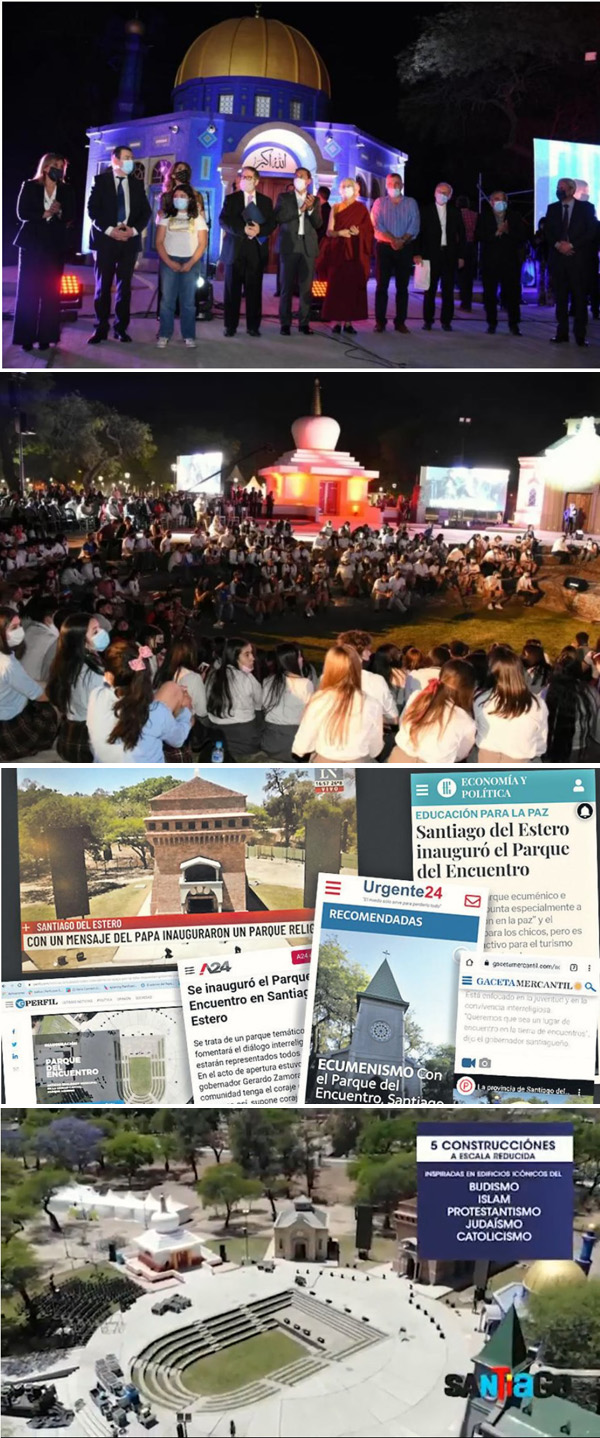 Who is the apostate Bokalic ?:
He is the accomplice of Bergoglio who was his assistant in Buenos Aires for 3 years and in December 2013 he was appointed by Bergoglio himself as Bishop of the diocese of Santiago del Estero to finish corrupting it, which was in charge of his pedophile friend Maccarone .
Pope Benedict XIV