The long-awaited victory for the pro-life movement means that abortion will be effectively banned in more than 20 states immediately.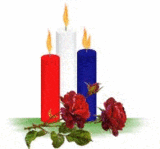 WASHINGTON (LifeSiteNews) – The United States Supreme Court finally issued its ruling in Dobbs v. Jackson Women's Health Organization Monday, upholding Mississippi's 15-week abortion ban, overturning Roe v. Wade, and delivering the pro-life cause its most transformative victory since Roe unleashed nationwide abortion-on-demand in 1973.
Pope Benedict XVI The Three Non-Negotiable Principles of the Moral Law

1. Life. The protection and dignity of every human life from conception to natural death.
2. Marriage & Family. The primacy of the family as the first cell of society. The protection and honor given to the faithful marriage between a man and a woman and the family built upon it.
3. Authentic human freedom. Includes the first freedom, religious freedom. Bound by truth and exercised within a moral framework.